Lu Li wood work together to promote the "decorative directional shaving board" c
Release date:2017-06-20 17:33:35
In May 10, 2017, Jinhui in Shandong Weifang Binhai Hotel gathered President Chinese wood and wood products circulation association Liu Nengwen and a large number of wood and wood products industry authority personage, and Yu Wenji, Zhu Guangqian, Wu Zhihui, Zhang Shuangbao and a large number of wood and wood products industry experts, and Lu Li wood, board, Hunan day Wanhua Group, IKEA a large number of industry giants Home Furnishing.
Is it a special day?
Yes, on this day, China's "veneer oriented shaving board" standard in the industry, "big coffee" under the common witness produced, to fill China's decorative directional shaving board production standards blank!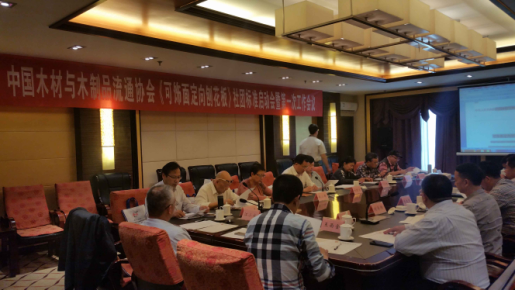 The club standard of veneer oriented shaving board was established in March 2017. The Group believes that "there is no" facing OSB product standards, formulate the standards to regulate the development of the industry, one is according to the finishing of OSB preparation technology, product performance, environmental protection requirements, the use of different, the performance index of the product. Two, in light of the actual situation at home, with reference to the performance indicators of similar or similar products at home and abroad, when formulating our product performance parameters, it is both practical and advanced.
The excellent properties of oriented particleboard are well known, but the surface effect is only suitable for the background wall for most owners, and a large number of applications are still in the home decoration. The appearance of decorative oriented shaving board has completely changed the application of oriented strand board.
Lu Li wood has the world's largest can finish OSB production line, annual production of 300 thousand cubic meters, the main equipment from Germany, Diefenbach Mayer, Canada cayden and America GTS company. The structure characteristics of OSB with Lu Like facing multilayer mechanical performance and stability as well as directional structure board, and the surface quality of MDF and particleboard and processing, environmental protection index also has solid wood, fully meet the requirements of processing a variety of finishes.